The Bergen County Model Railroad Club is a Club of model train enthusiasts who currently support 4 different gauges ( sizes ) of model trains:
Standard Gauge
'0' Gauge – both HiRail and tinplate
'S' Gauge – mostly American Flyer
'0'n30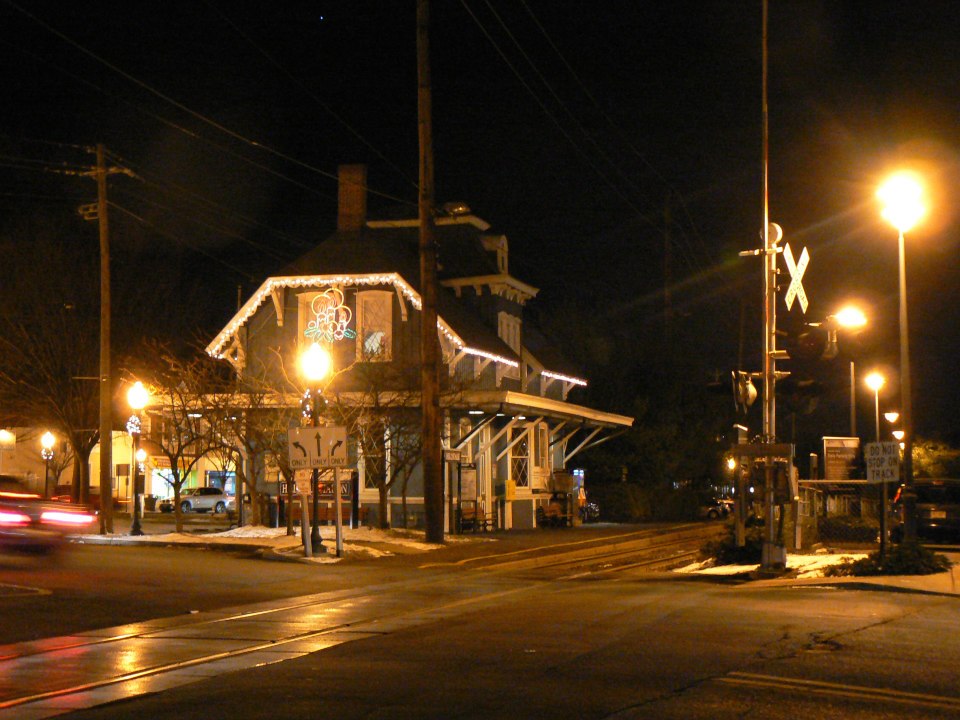 We are located on the 2nd floor of the hillsdale, new jersey train station
The Club currently builds and presents 2 large shows a year and a couple of smaller exhibits.
Our shows consist of modular and scratch built layouts. The HI-rail display sits on a 40' x 12' modular tables, providing a platform for viewers to see the biggest and best of the new scale steam, diesel and electric engines from several manufacturers. The scratch built tables provide trackwork to support "O" gauge tinplate, Standard and American Flyer "S" gauge trains, with the added benefit that every year a different layout is displayed for the returning customers.
From Left to Right: MTH Railking Texas and Pacific 4-8-2 Mountain, Lionel Chicago and Alton 4-6-4 Hudson, and an Atlas O NJ Transit ALP-44